Terri Fotiades, CPA
Cell Phone: (678) 232 7908
Fax: (904) 601 1510
Email: terri@alignedcpaadvisors.com
Office Address:
Aligned CPA Advisors
1417 Sadler Road #329
Fernandina Beach, Florida 32034
Terri is the partner of Client Advisory and Tax Services. Having attained a BS in Accounting from Penn State University and a Master's degree in Accounting from Florida Atlantic University, Terri became a Florida CPA working in the Audit and Tax department of KPMG. Her public accounting experience coupled with her industry experience working for large corporations like Ryder Systems and First Data gave her the structure and training to know how business systems work. After a move to Georgia and becoming a Georgia CPA, she became passionate about small businesses and individual taxation. Terri excels at creating systems that help business owners understand and report their performance while minimizing their risk and maximizing their tax savings. For individuals, Terri is the tax coach that takes the stress and fear out of filing tax returns with an emphasis on planning and strategy and not just compliance.  When she is not helping clients align their financial goals, she enjoys being outdoors, practicing yoga, and spending quality time with family and friends. To give back in a way that is aligned with her passions, Terri serves as an Executive Board member of Wild Amelia, a non-profit educational organization founded to protect and showcase the wildlife and natural beauty of Amelia Island where she now resides.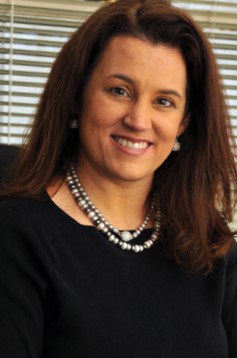 Tara Guinn, CPA
Cell Phone: (678) 464 8286
Email: tara@alignedcpaadvisors.com
Office Address:
Aligned CPA Advisors
1827 Powers Ferry Road
Building 9, Suite 100
Atlanta, Georgia 30339

Tara is the partner of the Client Advisory and Accounting Services. For more than 25 years, Tara has built close relationships with clients, providing proactive attentive service that helps them achieve profitable growth. Tara specializes in small business advisory services, supporting clients throughout the business lifecycle through tax planning, financial planning, accounting compliance, business valuation and management advisory consulting. She serves clients across a broad range of industries including real estate, construction and e-commerce. Tara is passionately dedicated to her clients' personal financial wellbeing and the success of their businesses. Tara develops a high level of trust with clients and believes the relationship between her and her clients is far more like family.  Clients count on her expertise, dependability and insights to make informed financial and business decisions. Tara has helped start a nonprofit foundation at a local school and acted as Treasurer for several nonprofit organizations over the years. Outside of work, Tara enjoys playing tennis, traveling and being in the physical presence of friends and family.